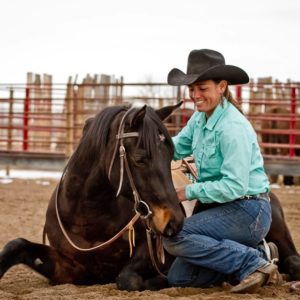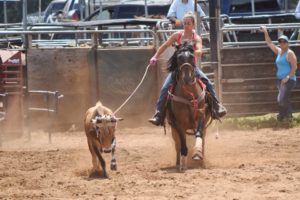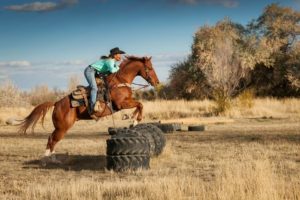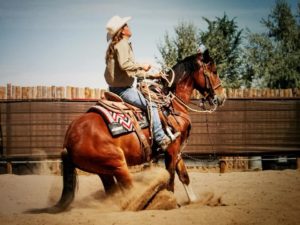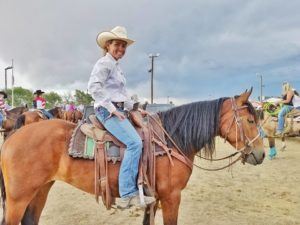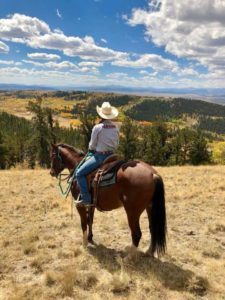 Meet DEKO Ranch's lead trainer Samantha Rock!
Sam Rock was born and raised in Maui, Hawaii. Starting at a young age she started showing horses along with competing in rodeo and polo events. As a competent rider in both Western and English disciplines Sam has honed her stills as a horse trainer. In 2015 she applied for and competed in the Colorado Extreme Mustang Makeover. With a plain brown mustang mare named Lilo, Sam blew away the competition with a 10 point lead and was named the 2015 Colorado Extreme Mustang Makeover Champion.
Sam training program takes a strong focus on the horse being the teacher.  Each horse is different and will teach you something if you're willing to listen.  She has been blessed with so many great clients and amazing horses over the years. Each opportunity has helped her improve as a trainer in their own way. Sam is honest and realistic about goals that horse owners want to achieve. She listens to her client's needs and assures that she will do her best to work with each horse or rider.
Sam also enjoys teaching people what she has learned!  She offers training packages that include horsemanship lessons.  Her horsemanship lessons and clinics are fun and enjoyable for everyone that participates!
Contact Sam today if you are interested in horse training or horsemanship lessons offered here at DEKO Ranch!
Samantha Rock – rocknsperformancehorses@outlook.com – (720) 503-5252
·        Lesson One Hour on Private Horse        – $50
·        Lesson One Hour on Borrowed Horse    – $60
·        Advanced Half Hour Lesson                   – $30
·        Haul in facility use fee                            – $20
·        Semi Private Lesson 2 People                – $40 Per Person
·       One Hour Group Lesson 3+ People        – $30 Per Person
·        Colt Starting 2 year Old Horses              – $600/month
·        Colt Starting 3-4 year Old Horses           – $700/month
·        Colt Starting 5-7 Year Old Horses          – $800/month
·        Fine Tuning/ 2 Days Per Week               – $200/month
·        Fine Tuning/ 3 Days Per Week               – $300/month
·        Fine Tuning/4 Days Per Week                – $400/month
·        Fine Tuning/5 Days Per Week                – $500/month